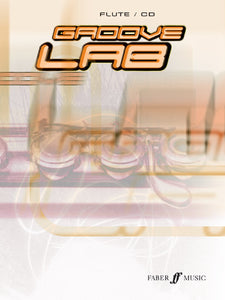 Andy Hampton, David Motion
Groove Lab is a series designed and composed by Andy Hampton and David Motion for the development of jazz playing and improvisation skills. While the books are aimed at individual learning, they can be flexible and can also accommodate a large group or class situation. 
Groove Lab (Flute/CD) is ideal for teaching children with basic musical understanding the art of improvisation and some jazz technique. This book, with CD backing, will give players the chance to play familiar, popular styles and rhythms at relatively early stage. Books are also available for electronic keyboard, trumpet, clarinet and alto sax. Each book is accompanied by a CD of backing tracks for an enhanced learning experience.
Contents
Amsterdam
Wot's The Buzz?
Deep Cover
Didgeri Blues
Brick Lane
Marimba Heaven
Overload
Left For Swindon
Soho
Yer Dinner's In The Dog.